The margarita is one of the favorite drinks in Texas, so, in honor of National Margarita Day, we're sharing a few of our favorite margarita recipes.
Here's a classic from Kay. (Pictured above).
Margarita
2 oz tequila (Blanco)
0.75 oz Cointreau
2 oz fresh squeezed lime juice
0.25 oz to 0.50 oz simple syrup
Garnish: 1 lime wedge
Glasses to use: Coupe or "Beer Mug" Chilled
Chill glass at least one hour. Run edge of Coupe or Mug with a lime wedge and roll in salt.
In a cocktail shaker add tequila, cointreau, lime juice and simple syrup. Add ice and shake. Serve straight up in a Coupe or over ice in the beer mug (pictured above).
For something a little different try this one:
Mango Margarita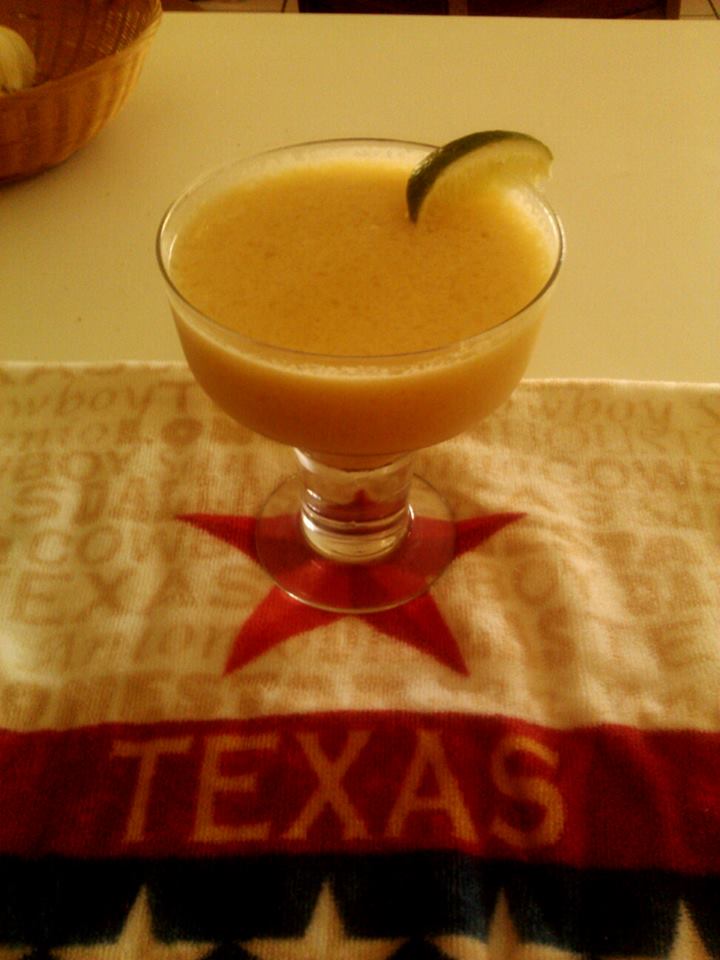 Makes 1 drink
1/2 cup peeled sliced mango
2 oz. tequila
1/2 oz. triple sec
1 oz. fresh squeezed lime juice
Agave syrup to taste
Put ingredients into a blender with about a cup of ice. Blend until slushy. Pour into margarita glasses.
---
Enjoy National Margarita Day! Leave us a comment and let us know about your favorite margarita recipe. ~~Lynda & Kay
Please follow and like us: