No one likes their football more than Texans so even though we don't have a team in the Super Bowl (again) there will be plenty of Super Bowl parties around the state. In the interest of keeping it simple and because beer is a given at a football party, I thought I'd try a classic Mexican Michelada.
Most people know Micheladas as beer with clamato or spicy tomato juice but I discovered that there are as many different versions of a Michelada in Mexico as there are states. Since I'm not a fan of red beer, I decided to try one without tomato or clamato juice. I also prefer a dark beer, so I used a Negro Modelo instead of the more usual lager like a Corona or a Pacifico. You can also adjust the seasonings to taste depending on how spicy you like things. ~~Enjoy, Lynda
Spicy Mexican Michelada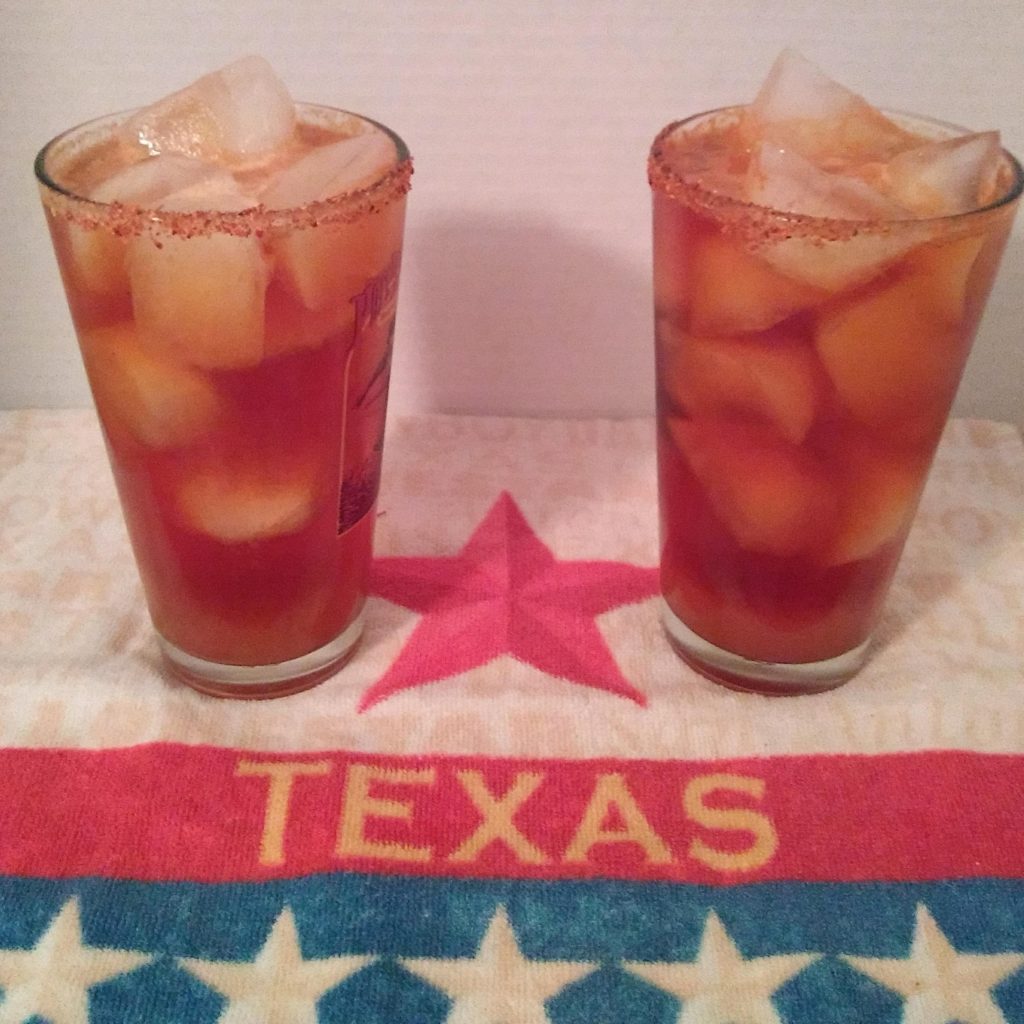 Chile/Lime salt for the rim of the glass (Tajin is a popular brand)
1 oz. lime juice
1 tsp hot sauce
1/2 tsp Worcestshire Sauce
1 dash salt
1 12 oz. beer
Moisten the rim of your mug or pint glass with lime juice, sprinkle the Tajin on a plate and dip the rim in the salt. Add the other ingredients except the beer to the glass and stir. Add ice, pour in the beer and stir gently.
Accompaniments
What's a Super Bowl party without snacks? Here's one that you may already know but if you don't you will want to add it to your go-to list for impromptu gatherings since all the ingredients can be kept in your pantry until you need them. You'll only need to pick up some corn chips or tortilla chips—or make your own tortilla chips (Recipe Below)
Queso (or, as it's fondly known at our house, Cheese Dip)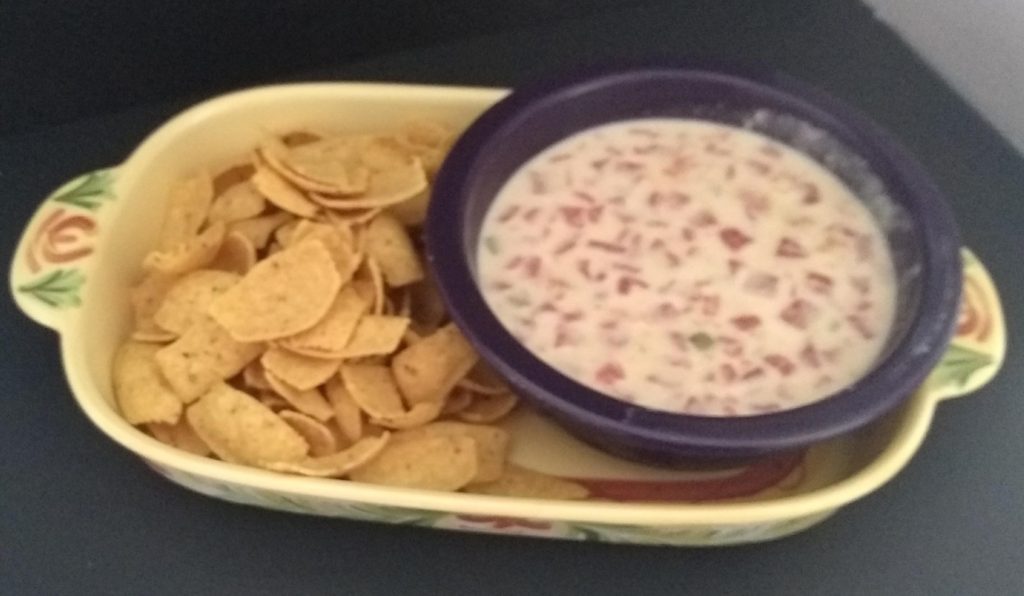 1-2 lb. box Velveeta (If you are lucky enough to be near an HEB, try their Queso Blanco con Jalapenos)
2 cans Ro-Tel Chiles and Tomatoes


Cut cheese into 1 inch cubes and place in microwave safe bowl, add the Ro-Tel, cover the dish and microwave on high for 2.5 minutes, stir and microwave for another 2.5 minutes. That's all there is to it but I guarantee it will be the first thing gone when you have a crowd over.

Note: If you prefer, you can melt the cheese in a double boiler.
Homemade Tortilla Chips
Brush corn tortillas with a little canola oil, cut into triangles and put on a baking sheet in a 400 degree oven for about 10-12 minutes (ovens vary so keep an eye on the chips). Sprinkle with salt.
---
Enjoy the big game and, as always, thank you for reading!
Please follow and like us: